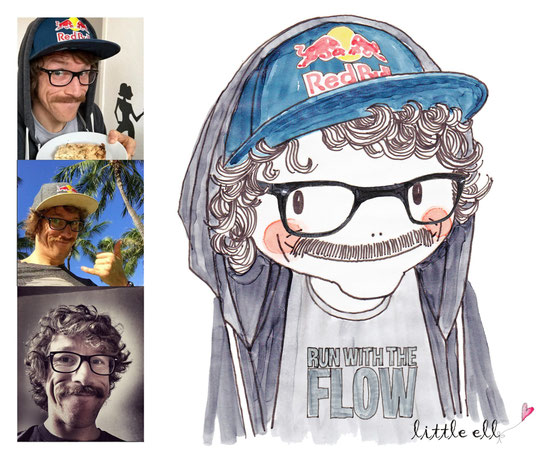 As Florian - Flow contacted me for this illustration I was like:
A man.
A Man?
Really? A man???
It´s a man.
A man, a man, a maaaan!!!!!
Juhuuu!!!!!!
It´s not that I didn´t have an opportunity to draw a man, till now. But no man has ordered an illustration for himself. I was really honored :)
And then I saw this charismatic person and was immediately into Flow....I mean - in the flow.
Flow is an ultrarunner. A top-ranking athlete. A German star runner!
I was wondering, how come I didn´t hear about him before?
I mean, I am a runner, too.
I am running on a daily basis....
After my kids....
at home....
no flow....
Well, no wonder!
If you want to run with the Flow, you can find him here click